Trike & Sidecar Riding Course in Denver, CO
Iron Buffalo Motorcycle Training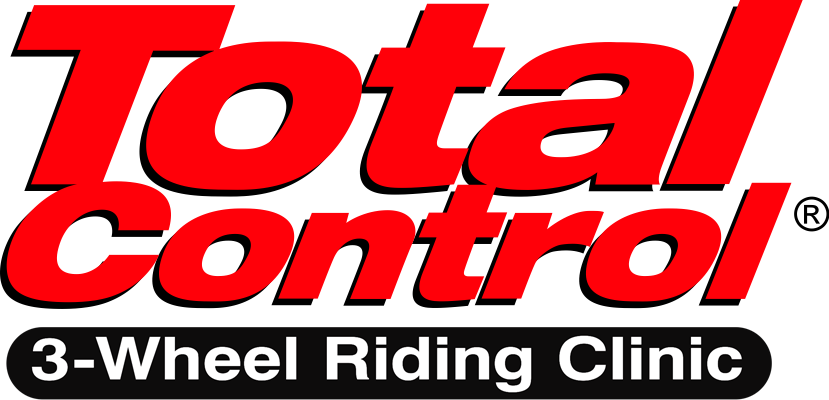 Designed by Total Control Training, Inc, the 3-Wheel Riding ClinicSM is designed to provide the beginning 3-wheel rider with knowledge, confidence, and 3-wheel driving skills-practiced in a safe controlled environment. Schedules are set over a 2-day course. Classroom sessions present text and lecture coupled with hands-on activities. Each classroom session is followed by time spent on the riding range practicing the new skills presented in the classroom. Under the direction of skilled instructors, each student is coached through maneuvers until both student and instructor are satisfied with the progress. Students will be trained using their own trike or sidecar with proof of insurance. Students will take a written and skills test during the course, the successful completion of this course enables riders to receive their Colorado 3-wheel motorcycle endorsement with no further testing at the Colorado DOR.
Note: If providing your own trike or sidecar you need to complete the T-CLOC form and bring it with you to class.
You must have an endorsement or instructional permit to legally ride your motorcycle to class or a testing session.
All students MUST bring to the range: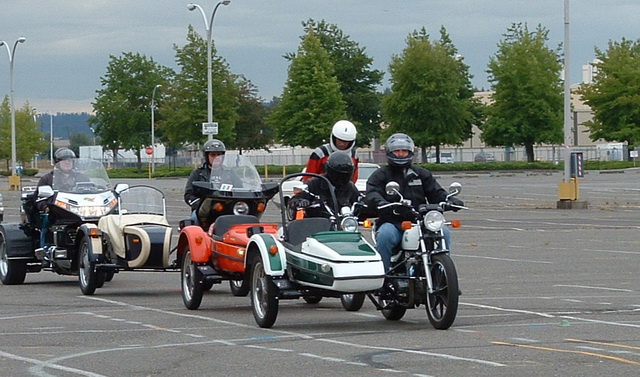 DOT-compliant helmet (Iron Buffalo provides helmets at all its sites. However, students are encouraged to bring their own if they own a DOT-compliant helmet)
Eye protection (eyeglasses, sunglasses, face shield, or goggles)
Sturdy over-the-ankle footwear that provides ankle support and protection from heat and moving parts. Most work type boots and hiking boots work well, but canvas high-tops or slip-on-boots with elastic (only) ankle covering ARE NOT ACCEPTABLE
Full-fingered leather gloves with a sturdy palm of leather or leather like material
Long sleeve shirt or jacket recommended
Long STURDY denim pants or jeans with NO holes or tears that allow any skin to be exposed
Rain gear if necessary (class will continue during rain)
Sun block, as needed
Snacks and lunch, and non-alcoholic beverages
Terms and Conditions
Students must:
Provide proper riding gear
Be on time. Students arriving late to any portion of the class will not be allowed to participate and will not be refunded or rescheduled
Cancellation/Refunds/Transfers Policy
To cancel and receive a refund or transfer, students must notify Iron Buffalo at least 2 business days before the start of the class
If class is cancelled by Iron Buffalo, a full refund will be issued or the class will be rescheduled (classes are held rain or shine)
Refunds/Transfers are not allowed if a student
Cancels less than 2 business days prior to class
Fails to attend the scheduled class
Arrives late to any portion of the class or practice and is not allowed to participate
Is dismissed by the instructor
"I had a great experience with Iron Buffalo! The instructors were super knowledgeable and really concerned with us learning the things that will keep us safe on the road. Even without much experience on a bike I was able to pass my test with ease thanks to their training!"
― Ben Menge
"Wonderful experience. I had zero motorcycle experience going in. They covered all the basics and got me proficient in two days. The classroom exercises were straight forward and prepared me for the test. The practical exercises on the bike were a challenge for me at first but became second nature by the end of day two. I would recommend this class to both new and experienced riders looking to get a Colorado endorsement."
― Ryan Coryell
"Fantastic experience! The instructors made the entire class better than I ever expected. They were positive and always worked to build confidence in the riders. I've recommended this class to several people. Well worth the time and money!"
― Amanda Van Blaricom
"Bob and Doug are great instructors. Very professionally run course with great content. I learned a lot and had a great time."
― John Box
"The instructors were professional and friendly. I learned more than I had anticipated. Wonderful program, a great value. I enjoyed it immensely. Thank you!"
― Kevin Valentine
"This training is top notch. Great instructors who were able to get through to me. I'm too old to learn from my mistakes (or to make mistakes - I don't have any left!) , so gaining ability is paramount. The training format reminded me of EMT training. The price is subsidized, I think, and worth every penny. I'm using my Can Am Spyder with confidence and best safety practices."
― Robert Hastings
"The instructor was very informed and helpful. The whole process was very easy and I am glad I signed up!"
― Warren Swartwout
Read more reviews on


©2020, Iron Buffalo Motorcycle Training.